Acquisition of software, digitization services & content delivery network solidifies KIT digital's European leadership and extends global IPTV Capabilities Combined company is EBITDA-positive at more than US$40 million in annualized revenue
DUBAI and PRAGUE, Czech Republic, Oct 07, 2008 /PRNewswire-FirstCall via COMTEX/ -- KIT digital, Inc. (KITD:
kit digital inc com
Last: 0.250.000.00%
3:00pm 10/07/2008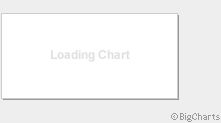 Delayed quote data

Add to portfolio


Analyst


Create alert
Sponsored by:

KITD
0.25
,
0.00
,
0.0%
) , a leading global provider of IPTV enablement technology and video-centric interactive marketing solutions, has acquired privately-held Visual Connection, a.s., a digital media and IPTV solutions provider for major media outlets in Europe and the Middle East. Financial figures below are in U.S. dollars unless otherwise noted.
Through its headquarters in the Czech Republic and sales offices in Bratislava (Slovakia), London, and Dubai, Visual Connection offers content digitization, localization and IP-based editing, storage, video players, and content streaming, as well as set up of digital network operations centers (NOCs) for television broadcasters, government entities, healthcare providers and telecommunications companies.
On October 5, 2008, KIT digital acquired 100% of the outstanding capital stock of Visual Connection (on a working capital and debt-neutral basis) for $2.5 million, paid in cash at the time of the closing. Subject to performance thresholds, KIT will pay an additional $7.5 million in KIT digital common shares or cash (or a combination thereof), at KIT's sole election, over a 24-month period. The performance benchmarks comprise certain net revenues and EBITDA targets for Visual Connection, as well as the retention of certain key personnel. The approximately 65 employees of Visual Connection will receive two million cash-exercise warrants or options in aggregate, vesting over four years, which are subject to the terms of KIT digital's employee incentive stock plan.
Management believes the terms of the acquisition will be immediately accretive. Visual Connection generated an estimated $13.0 million in revenues and more than $1.0 million in EBITDA during the trailing 12 months ended August 31, 2008. Looking forward, management estimates the operations of Visual Connection will contribute revenue and EBITDA of more than $4.0 million and $275,000, respectively, in the fourth quarter of 2008, exclusive of any operational or cost-savings synergies.
Prior to this acquisition, KIT was on pace to reach positive operating EBITDA position on a standalone during the course of the current fourth quarter. As a result of the acquisition (without factoring in the benefit of any revenue or cost synergies), management believes the combination of Visual and KIT is immediately operating EBITDA-positive, generating more than $40 million in revenues on an annualized basis. With now more than 400 clients across 25 countries, the regional revenue breakdown for the combined company is estimated to be 55% in EMEA (including South Asia); 37% in Asia/Pacific; and 8% in the Americas. The company expects to have at least a $5.0 million net cash position pro forma of the Visual Connection acquisition.
KIT digital is not issuing any new capital stock in connection with the closing of this acquisition, and continues to estimate 145.6 million shares outstanding pro forma of past share purchases and current registration processes. Based on the closing price of KIT's stock on Monday, October 6, 2008, $0.25, the pro forma market capitalization of the company is approximately $36.4 million.
Benefits of the acquisition of Visual Connection include:
-- Complementary and robust combined product suite; i.e., extension of KIT digital's capabilities from its existing KIT VX IPTV software platform to content delivery network (CDN) and NOC set-up and maintenance capabilities
-- Substantial cross-selling opportunities in the context of a go-to-market plan focused on emerging markets
-- Solidified market share leadership across Continental and Eastern Europe
-- Seasoned management team with similar hard-driving, entrepreneurial culture
-- Equity-focused, performance-based deal structure, aligning interests of Visual Connection management and KIT digital
-- Immediate increase in revenue and profitability (accretive transaction).
Strengthened also by the recent accretive and debt-free acquisition of Morpheum, a web-based content management system provider, KIT digital has quickly emerged as one of the leading players in the fast-growing IPTV industry, with a focus on international markets.
The acquisition of Visual Connection demonstrates KIT's intention to be the clear industry leader in the Central and Eastern European region. TV advertising revenue from this market alone is estimated to double to $12 billion by 2013. Media spending in this region is growing four times as fast as in the U.K. and Western Europe, with more than 20 million broadband users added per year (Source: Informa Telecoms & Media). KIT digital plans to upsell its KIT VX platform into Visual's existing client base, while leveraging KIT's global network of salespeople to accelerate expansion of Visual's digitization and NOC capabilities into other emerging markets, particularly Middle East/North Africa, Southeast Asia and Latin America.
"This is a game-changing acquisition for us," notes Kaleil Isaza Tuzman, chairman and chief executive officer, KIT digital. "We now have greater geographic and financial scale, and the companies' complementary product lines open up markets for each other. In particular, Visual Connection puts us in a position to better leverage client opportunities in emerging markets."
Gavin Campion, president of KIT digital, added, "We believe this combination makes KIT digital the largest company to date in the IP-based video platform marketplace, as measured by revenues, operating cash flow, geographic penetration, and product suite capabilities. This acquisition completes our 2008 strategic plan, and now our focus turns to operational and technical integration, cross-selling, and penetrating new client segments."
Tomas Petru, CEO of Visual Connection, and Jakub Vanek, chief engineer of Visual Connection, have joined KIT digital in senior management positions.
According to Petru, "As Visual began to expand beyond on its Central European base, we recognized the advantages of partnering with a global player like KIT digital and how it could accelerate this process. We were immediately attracted to KIT's focus on international growth, financial discipline, and desire to take advantage of today's challenging markets by consolidating leadership in our space. While some other companies in our industry are struggling to cohere a market strategy or becoming casualties of Wall Street, KIT knows what it wants and has the wherewithal to get there. We are convinced we joined the winning team."
KIT digital and Visual Connection will market their combined product suite as a corporate presenter at the MIPCOM 2008 audiovisual conference in Cannes, France from October 13-17, 2008.
KIT digital will be filing a Form 8-K with the Securities and Exchange Commission, which will include further detail surrounding the Visual Connection acquisition.
Conference Call
The company will host a conference call to discuss the Visual Connection acquisition, management's strategic plan, and the current market environment. The call is scheduled at 10:30 a.m. Eastern Time on Thursday, October 16, 2008, the details of which will be disseminated in a separate press release. For interested individuals unable to join the live conference call, a call-in replay will be available and an online audio archive of the call will be available on the company's website ( http://www.kit-digital.com) for 30 days following the call.
About Visual Connection
Visual Connection, a.s. is the European specialist of choice in the supply and delivery of comprehensive digital media solutions, services and components since 1991. The company designs, develops, delivers and integrates IPTV systems for professional, digital production, processing, distribution and archiving of audiovisual materials. Visual Connection links its expertise with integration capabilities for television, IT and telco systems, and offers technical and service support available 24/7. Visual Connection has over 200 clients, and has been involved in deployments for television and radio stations, graphics publishers, audiovisual production and post production houses, state and federal government administration, education companies, telcos and healthcare providers. Visual Connection is based in Prague, with sales representation offices in Bratislava (Slovakia), London and Dubai. For more information, go to: http://www.visual.cz/en.
About KIT digital
KIT digital, Inc. (KITD:
kit digital inc com
Last: 0.250.000.00%
3:00pm 10/07/2008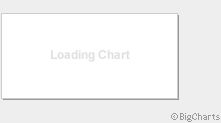 Delayed quote data

Add to portfolio


Analyst


Create alert
Sponsored by:

KITD
0.25
,
0.00
,
0.0%
) is a leading, global provider of proprietary IP-based video distribution technologies and video-centric interactive marketing solutions. Through its end-to-end platform, KIT digital works closely with consumer brands, content providers and telcos to maximize the value of video content via the Internet and mobile networks. The KIT VX platform allows clients to publish, manage and distribute digital video content, build online/mobile communities and integrate advertising. KIT offers businesses a full range of interactive marketing solutions and KIT clients can access approximately 100 KIT-syndicated channels and 40,000 KIT-syndicated videos. KIT digital clients include News Corp., Verizon, IMG, China Mobile, Telefonica, Vodafone, K-Mart, Coles, NASDAQ, Hummer and RCS. KIT digital has principal offices in Dubai, Melbourne (Australia), Stockholm, New York and London. For additional information, visit
http://www.kit-digital.com
.
Forward-Looking Statements
This press release contains certain "forward-looking statements" related to the businesses of KIT digital, Inc. and Visual Connection, a.s. which can be identified by the use of forward-looking terminology such as "believes," "expects" or similar expressions. Such forward-looking statements involve known and unknown risks and uncertainties, including uncertainties relating to product development and commercialization, the ability to obtain or maintain patent and other proprietary intellectual property protection, market acceptance, future capital requirements, regulatory actions or delays, competition in general and other factors that may cause actual results to be materially different from those described herein as anticipated, believed, estimated or expected. Certain of these risks and uncertainties are or will be described in greater detail in our public filings with the U.S. Securities and Exchange Commission. Neither KIT digital, Inc. nor Visual Connection, a.s. are under obligation to (and expressly disclaims any such obligation to) update or alter its forward-looking statements whether as a result of new information, future events or otherwise.
SOURCE KIT digital, Inc.
 http://www.kit-digital.com