Having worked on the initial idea, the world, the characters, and the outlines of their stories, Kids Kino.Lab participants will now focus on writing extended treatment and taking first steps to prepare the production package for their projects. Not only will they start fully developing their stories, but they will also learn more about financing the production, negotiating the contracts, and targeting the right audience.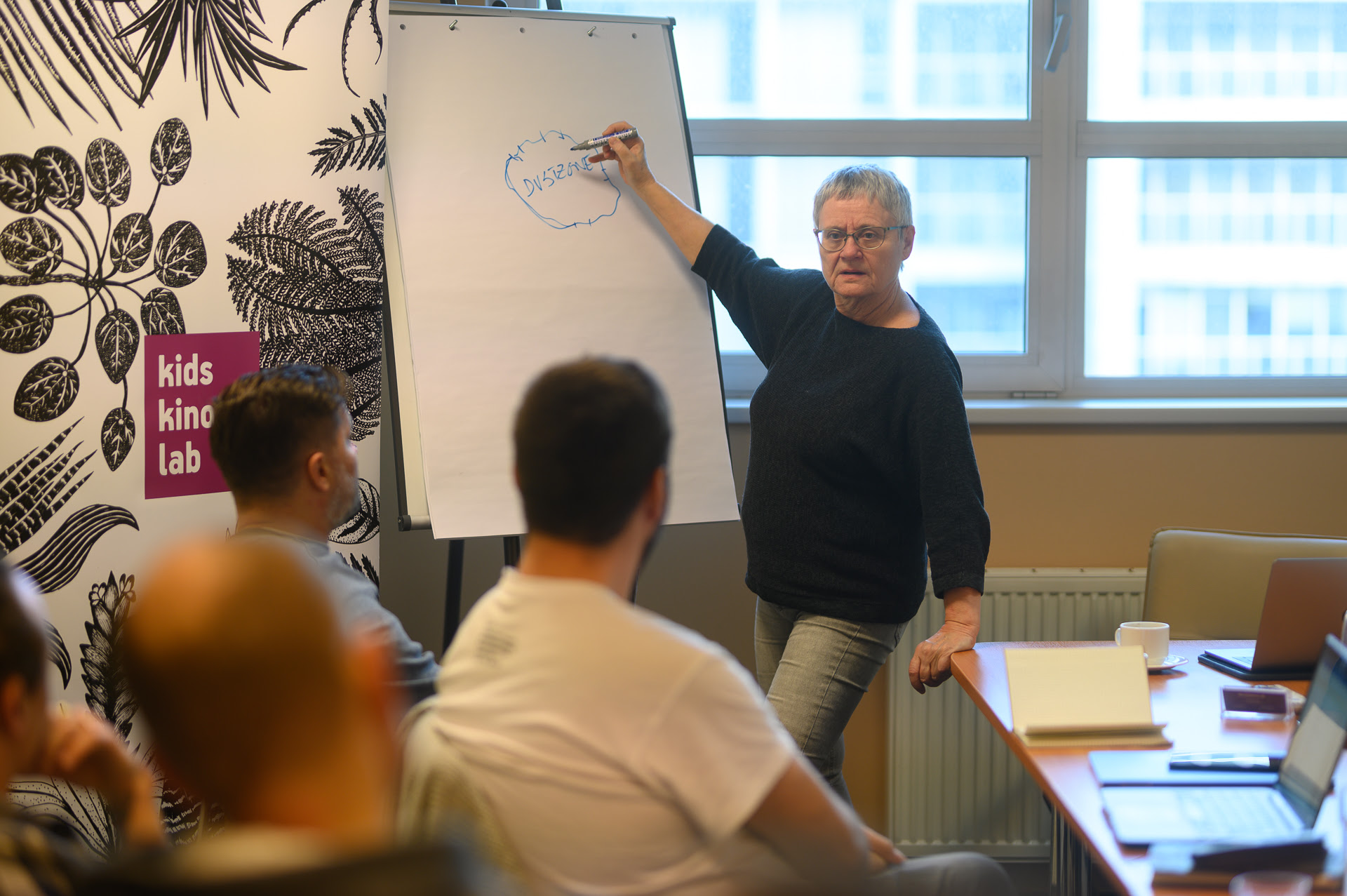 The schedule of the second session includes: individual and group sessions with the tutors for both writers and producers, presentation by Greek Film Center and EKOME on co-production possibilities and the new cash rebate system in Greece, as well as Creative Europe Media Desk showcase of funding opportunities in Europe, and…a role-play for producers imitating the conversation with the executives and head studios.
Additionally, for an extra dose of inspiration, the second session of Kids Kino.Lab will include sightseeing activities in Athens; presentation from a guest speaker Fulko Kuindersma; and screenings of the participants' past work – showing their films as a case study which will provide an opportunity for further discussions. Fulko Kuindersma, Acquisitions Executive of Dutch Features, will give a presentation focused on selling content for children. As a member of Holland's leading sales agency, specialized in world sales and distribution, he will share his experiences with the participants and answer their questions concerning their own projects.
Crafting films for younger audience is a challenge! That is why we're shifting into second gear and taking off – focusing equally on both: writing and the work that will let the writing come alive.
CO-FUNDED BY:

OUR PARTNERS:

OUR GREEK PARTNERS:

CONTACT:
Zosia Horszczaruk - industry project coordinator - This email address is being protected from spambots. You need JavaScript enabled to view it.
Wojtek Jankowski - production assistant - This email address is being protected from spambots. You need JavaScript enabled to view it.