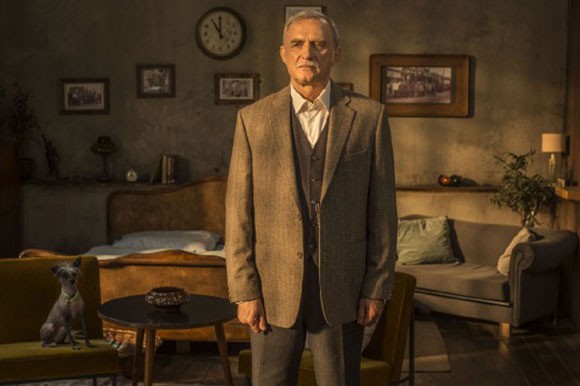 The number of films produced in Serbia in 2015 might suggest that it was a busy year, but this is not exactly true, especially regarding foreign productions shot in Serbia. However, changes in film institutions and legislation point to a more optimistic outlook in the near future.
Boban Jevtić was appointed the new Head of Film Center Serbia in autumn 2015.
The iconic Yugoslav-era Avala Studio was privatised with the consultancy of Czech Republic's Barrandov Studios (barrandov.cz) in terms of strategic management, aiming at expanding the studio's capacities for shooting in Serbia.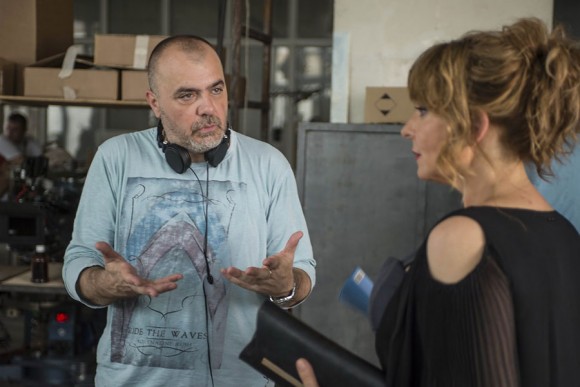 Serbia Film Commission ran the second phase of the Film Friendly Certification Programme, which now includes 27 cities and municipalities in Serbia, mainly in the northern and central parts of the country and also in the Danube region. Film Friendly Serbia is a programme originally created by Serbia Film Commission specifically to improve the cooperation between the film industry and the public sector. The programme essentially standardises film permitting processes, rates and timeframes, and thereby improves the environment for all filmmakers working in Serbia. The online database of film locations now comprises over 500 locations and 4,500 pictures thanks to the Film Friendly Programme, and is expected to continue its growth.
The Center of Belgrade Festivals - CEBEF, which was founded in 2014 by the City of Belgrade, organised the 43rd edition of the Belgrade International Film Festival – FEST, introducing an International Competition section and a National Competition programme, as well as the industry event FEST FORWARD, among other changes. In January 2015, a new film festival Film & Chips was launched by the British Council. Its goal is not only to promote new British cinema, but also to liaise with Serbia Film Commission by bringing film industry content in form of workshops, lectures and master classes for young industry professionals. The festival aims to become a regional event.
Serbia Film Commission's Mini film Academy, a series of trainings for film crews and professionals, brought international tutors throughout 2015. The training programme focused on skills for specific positions within film production but also on marketing, sales and distribution, screenwriting, budgeting and scheduling, as well as color grading (where Film in Serbia partnered with the International Colorist Academy).
PRODUCTION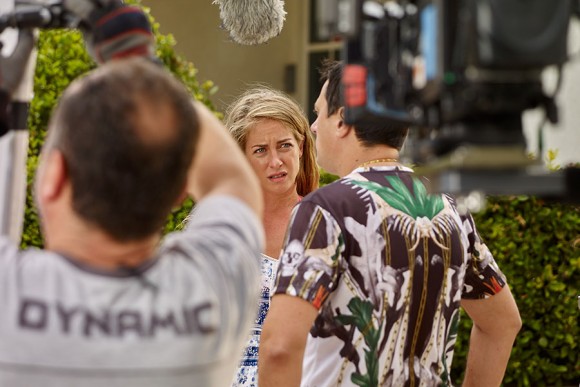 Twenty two feature films were produced in Serbia in 2015, according to Film Center Serbia. The list includes We Will Be the World Champions / Bićemo prvaci sveta by Darko Bajić (Magicna Linija), Brother Dejan / Brat Dejan (Art&Popcorn) by Bakur Bakuradze, Enclave / Enklava (Nama Film) by Goran Radovanović, Marinus Groothof's The Sky Above Us / Nebo iznad nas (Art&Popcorn), Panama (Collapse Films) by Pavle Vučković and Next to Me / Pored mene (Hypnopolis) by Stevan Filipović.
Other films shot in 2015 are Legacy / Amanet (Spotlight Production) by Nemanja Ćipranić, Stairless / Bez stepenica (RTS) by Marko Novaković, Darkness / Ples u tami by Jug Radivojević, Patria / Otadžbina (West End Production) by Oleg Novković, The Loop / Petlja (IMProduction) by Milutin Petrović and A Stinking Fairytale / Smrdljiva bajka (Brigada) by Miroslav Momčilović.
Out of these 22 films, six were minority coproductions, four majority coproductions and 12 were 100% national films. Compared to 2014, the number of productions stayed the same but the number of minority coproductions increased by one, while majority coproductions decreased by three. However, the number of 100% national films produced in 2015 increased by two since the previous year. Ten Serbian international coproductions were released in 2015.
Shooting of international productions in Serbia experienced a slowdown in 2015. The list includes Giuseppe Piccioni's These Days, shot in Belgrade in October 2015 and serviced by Clockwork Film Production, Dejan Zečević's The Rift / Procep, the first Serbian/Korean coproduction shot in Serbia and serviced by Viktorija Film and Digitalkraft, as well as Shamim Sarif's Despite the Falling Snow, starring Rebecca Ferguson and Charles Dance, serviced by Work in Progress, Jason Zada's The Forest, starring Natalie Dormer, serviced by Work in Progress and the first Indian film shot in Serbia, Vamshidar Rao Paidipally's remake of the French hit The Intouchable, also serviced by Clockwork Film Production.
According to Serbia Film Commission, international productions including features, TV and advertising projects spent around 8 m EUR / 98,661,452 RSD in Serbia in 2015.
According to Film Center Serbia, nine long documentaries were produced in Serbia in 2015 compared to eight in 2014. The list of documentaries produced in 2015 includes the acclaimed Flotel Europa directed by Vladimir Tomić and produced by the Film Workshop of the Danish Film Institute and Serbia's Uzrok.
DISTRIBUTION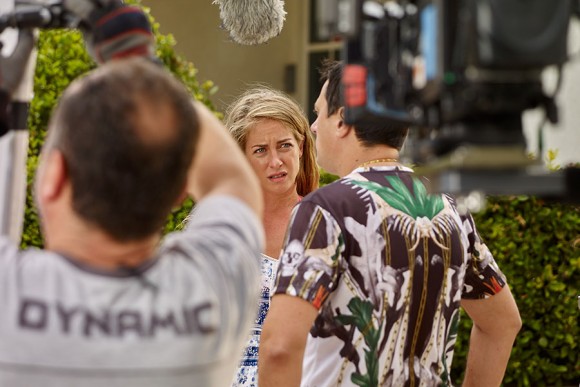 A total of 166 films including 20 domestic films premiered through December 2015, according to Film Center Serbia. There were 177 premieres in 2014.  
EXHIBITION AND BOX OFFICE
There were 118 screens, out of which 42 digital, in Serbia in 2015 compared to 114 screens, out of which 43 were digital, in 2014.
Admissions were 3,161,658 compared to 3,157,324 in 2014. 
The most successful domestic film in 2015 was Gorčilo (Teamvision) by Milan Karadžić with 218,465 admissions. In 2014, the domestic chart was topped by See You in Montevideo / Montevideo, vidimo se! (Intermedia Network) by Dragan Bjelogrlić with 498,501 admissions and 1,459,234 EUR / 180,034,501 RSD gross.
In 2015, domestic titles in Serbia represented 12% of the entire box office with 1,808,581 EUR / 223,141,664 RSD gross and 699,240 admissions, making it 22% of the total number of admissions. Indies represented 17% of the entire box office, that was topped by studio titles with 64%.
International hits through December 2015 were Fifty Shades of Grey (distributed by Taramount) with 162,117 admissions, Star Wars: Episode VII: The Force Awakens (Taramount) with 157,642 admissions, Minions (Taramount) with 124,724 admissions, Spectre (Con Film) with 112,937 admissions, Hotel Transylvania 2 (Con Film) with 85,690 sold tickets, Fast &Furious 7 (Taramount) with 83,769 admissions, The Martian (MCF- MegaCom Film) with 60,064 admissions and The SpongeBob Movie: Sponge Out of Water (Taramount) with 75,140 admissions.
GRANTS AND LEGISLATION
In October 2015, Film Center Serbia announced it would allot approximately 80,728,819 EUR / 99,600,000 RSD as grants for the co-financing of the production of domestic feature films. Projects by Mila Turajlić, Miroslav Terzić, Ana Maria Rossi, Raško Miljković, Maša Nešković and Dragan Nikolić were among the ten projects receiving production funding.
A total of 146,994,211 EUR / 181,355,600 RSD was given out by Film Center Serbia during 2015 divided into grants for the production of short, animated and experimental films, the production of student films, the development of domestic feature film projects, screenplay development, for feature and documentary films, for medium and short length documentaries, quality stimulation as well as funds for finishing films.
In August 2015, the Serbian Government adopted a draft approving film incentives for feature films, TV series, animated films, documentaries and TV commercials.
The regulation of the incentives legislation states that it shall govern the conditions and manner of allocating incentives to an investor producing an audiovisual work in the Republic of Serbia, and for the purpose of encouraging economic activities pertaining to the audiovisual production in the Republic of Serbia, through increased employment in audiovisual production, as well as through promotion of the potentials of the Republic of Serbia concerning this area of interest, that is to say concerning its infrastructural, productive and service activities.
The cash rebate is 20%. There is no cap per project and the overall budget for 2016 is 3.2 m EUR.
TV
According to a research conducted by the National Serbian Broadcast Company, RTS during 299 days in 2015, RTS' first channel, RTS 1, was the most watched TV channel in Serbia. Programmes of domestic production contributed to the high ratings of the public media service in 2015, and these programs succeeded in maintaining the leading position that year. Sports, religion, entertainment, science, culture and educational programmes, as well as films and TV series were the types of content most watched and sought for by Serbian spectators on RTS 1.
In terms of ratings, RTS 1 held the first position with 4%, followed by TV Pink with 3.6%, TV Prva with 2.3%,  TV Happy with 2.1%, TV B92 with 1.5% and RTS 2 with 0.5%.
As far as programmes' shares are concerned, RTS 1 once again held most of the shares with 18.5%, followed by TV Pink with 15.8%, TV Prva with 10.7%, TV Happy with 9.8%, TV B92 with 6.8% and RTS 2 with 2.3%.
RTS 1 was watched by 3,313,000 people in 2015, while the second position in terms of audience was held by TV Pink with 2,731,000 viewers. The third position went to TV Prva with 2,594,000 viewers.
The most important TV channels in Serbia in 2015 were RTS, TV Pink, TV Prva, TV Happy and TV B92.  
CONTACTS:
Film Center Serbia
Koce Popovica 9/III
11000 Belgrade, Serbia
Phone: +3811162 251 31
This email address is being protected from spambots. You need JavaScript enabled to view it. 
www.fcs.rs 
Film in Serbia
Vlajkoviceva 18
11000 Belgrade, Serbia
Phone: +381 11 3230 581
This email address is being protected from spambots. You need JavaScript enabled to view it. 
www.filminserbia.com 
Ministry of Culture and Information of the Republic of Serbia
Vlajkovićeva 3,
11000 Belgrade, Serbia
Phone: +381 11 33 45 650 (Secretary of the Ministry)
This email address is being protected from spambots. You need JavaScript enabled to view it. 
www.kultura.gov.rs 
Faculty of Dramatic Arts
Bulevar Umetosti 20,
11070 Novi Beograd, Serbia
Phone: +381 11 213 56 84
This email address is being protected from spambots. You need JavaScript enabled to view it. 
www.fdu.edu.rs 
National Cinematheque
Uzun Mirkova 1,
11000 Belgrade, Serbia
Phone: +381 11 262 25 55
This email address is being protected from spambots. You need JavaScript enabled to view it. 
www.kinoteka.org.rs 
National Film Archive
Kneza Višeslava 88
11000 Belgrade, Serbia
Phone: +381 11 354 97 94
This email address is being protected from spambots. You need JavaScript enabled to view it. 
www.kinoteka.org.rs 
 
Sources: Film Center Serbia, Film in Serbia
Report by Tara Karajica