Inspiration Forum - searching for new topics in documentary cinema 
The 23rd Ji.hlava IDFF will again offer a unique experience, which is not common at film festivals around the world. Next to over 1,100 arriving film professionals, the festival this year will be attended by over 100 personalities from all walks of life outside the film realm. 
Scientists, politicians, artists, social reformers, and journalists will take part in a full six-days programme of the Inspiration Forum, to discuss the complex problems of today's world with documentary filmmakers and the public attending the Ji.hlava IDFF.
Selection of guests of the Inspiration Forum 2019
Fawzia Koofi / Afghanistan 

Afghan politician and author. Outspoken advocate for the rights of women, children and democracy. Head of the Parliament's Women Affairs Commission and former candidate for the President of Afghanistan.
Friday, October 25, 12PM–2PM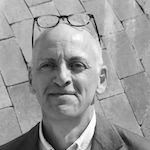 Jonathan Ledgard / United Kingdom

Creator of the concept of cargo drones and droneports in Africa. His novel Submergence was named Book of the Year by the New York Times. He explores the relationship between artificial intelligence and nature. 
Monday, October 28, 2:30PM - 4PM
Karolína Koubová / Czech Republic

Trainer of aerial silks and aerial acrobatics, former curator of Jihlava's DIOD theatre. Leader of the local political organisation Fórum Jihlava and since 2018 the mayor of the city.
Friday, October 25, 2:30PM - 4PM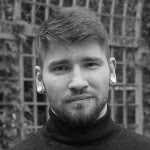 Christian Weissgerber / Germany
A leading figure of the German militant Neo-Nazi scene until 2010, when he dropped out and deradicalized. Since then he is working in the line of prevention and elucidation of racist and nationalistic politics at schools and universities.
Monday, October 28, 2:30PM - 4PM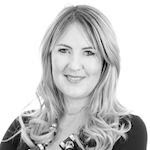 Sophie Howe / Wales

The Future Generations Commissioner for Wales. Her role is to act as a guardian of interests of future generations in Wales and general public well-being. The world's first future generations' representative with statutory powers.
Saturday, October 26, 12PM - 2PM
Francisco Cantú / USA

Former US border patrol agent, essayist and author of the book The Line Becomes a River in which he reflects on his experience of patrolling the US-Mexican border. Recipient of the 2019 Los Angeles Times Book Prize.
Monday, October 28, 4:30PM - 6PM
Isabella Salton / Brazil

Executive director of Instituto Terra, a community non-profit environmental NGO, which has been over 20 years restoring the vast and devastated areas of the Atlantic Forest and its ecosystem.
Sunday, October 27, 4:30PM - 6PM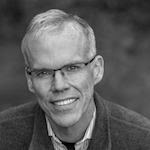 Bill McKibben / USA

American author and environmentalist. Founder of 350.org, the first planetwide, grassroots climate change movement, which has organized more than 20,000 rallies around the world.
Sunday, October 27, 12PM - 2PM
You can look forward to over 30 lectures, discussions and presentations, which will take place at Jihlava's Horácké Theatre on October 24–29. Each of the six days of the Inspiration Forum will be dedicated to one topic and their titles are the following: God & Co. / Woman in Change / Re:democracy /  Climategeddon / How Not To Be Afraid? / Made in China.
Read the full programme and profiles of the Inspiration Forum guests here. The Inspiration Forum is accessible to holders of any type of accreditation for the 23rd Ji.hlava IDFF.