The industrious Kazakh director Adilkhan Yerzhanov returns to Black Nights' Official Selection for the second year running, after premiering Ulbolsyn with us in 2020, with his latest deadpan farce Herd Immunity. A Hawaiian-shirted, often-dancing, countryside cop ambles through a comic and contemporary Covid-19 bureaucracy odyssey, juggling an improbable number of mobile-phone-based bribes on his way to perhaps patching things up with the ex-wife now married to his boss.
Lithuanian/Latvian/Estonian co-production Songs for a Fox (Dainos Lapei) is also a world premiere at PÖFF25. Retired rockstar Kristijonas Vildžiūnas's fifth feature is a rich and swampy lucid dream, blending live action drama, neon fantasy and some bonus musical numbers, as the heartbroken protagonist holes up in a geodesic dome and sets off on a delirious (inner) journey to reconnect with his recently deceased girlfriend.
Big Night, from Pilipino director Jun Lana, also screens as a world premiere at PÖFF this year. Incorrectly implicated in the Philippine's war on drugs (and likely in sudden and serious danger), our central, determined and resourceful, hairdresser spends the titular "Big Night" chasing leads (all oversize characters) to clear his name, through bustling market hustle and small, sticky apartments. Director Lana picked up the Best Director award at Tallinn Black Nights in 2019 for Kalel, 15
György Pálfi's Perpetuity, apparently part-filmed through a sniper rifle, drops us into a booze-fuelled Hungarian-speaking post-apocalypse replete with downed airliners and a shop which only sells palinka. Central cipher Ocsenás stands out as seemingly the one good man in this depraved reality, populated by a motley and crusty cast of misfits, before he tangles himself up in a suitably unhealthy love-triangle romance.
Aku Louhimies' certified carbon-negative feature The Wait locks down its audience in what seems a rural island idyll: all crayfish parties and skinny dips. Until the arrival of one old mutual friend pulls everything out of balance and into a sensual, adult exploration of desire, longing and honesty facing their messy consequences. Be careful what you wait for.



Killing the Eunoch Khan
Abed Abest's second feature Killing the Eunuch Khan is another world premiere in Tallinn this November. Thrown back into a dusty 1980s and the height of the Iran/Iraq war, the film is a meditation on the cycles of violence and war and their infectious qualities. Clean, architectural sets are washed over by rivers of blood, as historical grievances are played back like excerpts from a documentary.
INDUSTRY@TALLINN & BALTIC EVENT


INDUSTRY ACCREDITATIONS ARE OPEN
Get your accreditation for Industry@Tallinn &; Baltic Event
We are very excited to invite you to join our birthday celebrations during the seven-day summit in Tallinn taking place on 19-26 November. If for any reason you are unable to visit us in our beautiful city, you can join most of the events and meetings also online from wherever you are.
Find out more about accreditations
TALLINN BLACK NIGHTS FILM FESTIVAL


PRESS ACCREDITATIONS ARE OPEN TOO
The PRESS accreditation will give you access to the festival's press and regular screenings, press events and all of the open industry events, both onsite and online. Early bird PRESS accreditations cost €35 until November 4, when the price will rise to 50€.

PRESS ONLINE accreditations will grant accredited foreign press access to the festival's competition programme films and most industry events digitally via the Elisa Stage platform, no matter their geographic location, during the festival time. PRESS ONLINE accreditations are priced at 20€ until November 4 (after that 25€).
TARKOVSKY - THE EIGHTH FILM


PÖFF CELEBRATES WITH TARKOVSKY OPERA
The dreamy and mysterious opera will be performed for the first time in Estonia
Black Nights Film Festival celebrates its 25th birthday with the long-awaited contemporary opera "Tarkovsky - The Eighth Film" by Eesti Kontsert.
The electronic opera featuring actor-singers, virtual opera soloists, live electronics and robots, is a fantasy version of the last film made by Russian film director Andrei Tarkovsky. Tarkovsky, who is already terminally ill, will suddenly have the opportunity to make his eighth film, despite the prophecy that he will be allowed to make only seven films. 
INDUSTRY@TALLINN & BALTIC EVENT


FINAL CALL FOR PRODUCTION DESIGNERS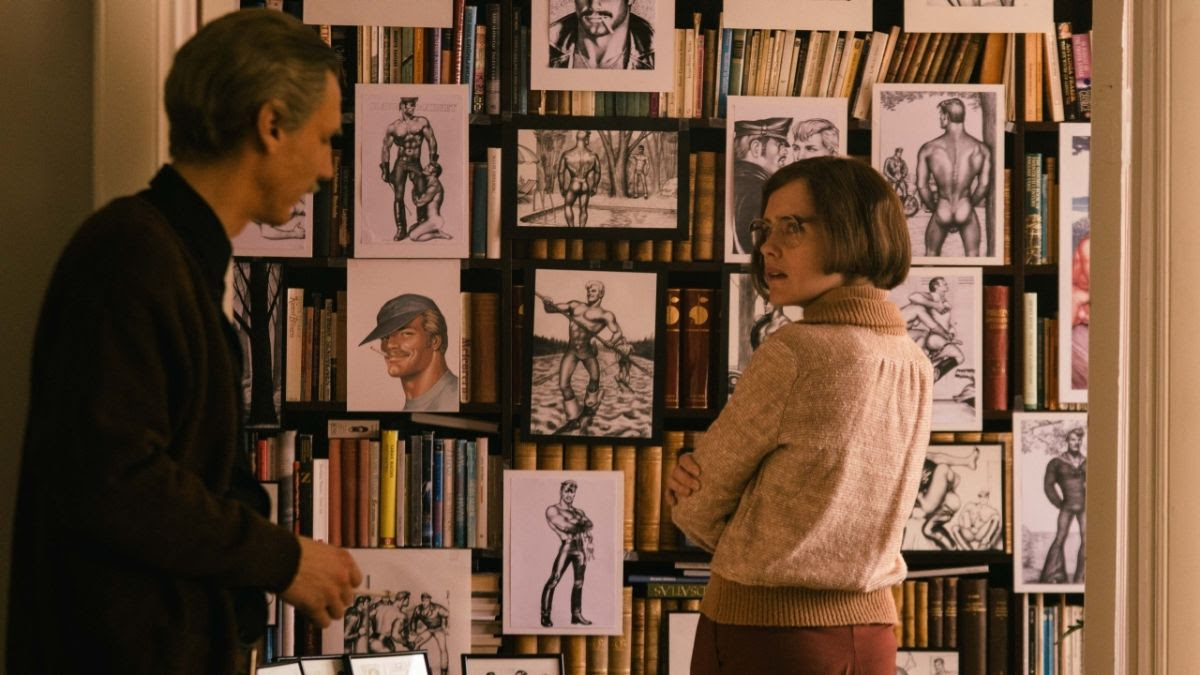 Join PÖFF Black Room this November
October 10 is the final day to send in your request to join the PÖFF Black Room masterclass course providing in-depth training for selected production designers, members of Art Department and film industry professionals who want to further their knowledge about visual storytelling. The course comprises lectures, workshops and case studies by the program' mentors, production designers Sabine Hviid ("Another round") and Christian Olander (Tom of Finland").

In addition, the mentors will give two public lectures to accredited guests of Industry@Tallinn &; Baltic Event. The open lecture by Sabine Hviid focuses on method design. Christian Olander takes a deeper look on the evolving script during the preproduction and filming at his public lecture.
Find our more about the programme
FOLLOW US

Keep an eye on our social channels for the latest updates: