The films How Shammies Travelled, How Shammies Had Breakfast and How Shammies Told Time, were made by the animation studio Atom Art and directed by Edmunds Jansons. The films bring their young viewers along on the latest adventures of the main characters – four small and curious creatures Sockie, Mitten, Pillow and Hankie – as they navigate the house with their eyes closed, eat breakfast together and learn to count seconds and minutes. And as always, wise Mr. Cat is beside them to offer help and guidance!
It's been a decade since the first short in the series, How Shammies Bathed, was released. Since then the shorts, which are based on screenplays by Inese Zandere, have become beloved by cinemagoers both in Latvia, and internationally. The short films have been screened in cinemas across France, in cooperation with distributor Dandelooo, and been included in the ARTE Boutique DVD series. Some of the films from the series have also been accepted into more than 70 film festivals around the world.
The shammies' adventures are many Latvian children's first interaction with domestic cinema. As director Edmunds Jansons says:
"It has always been easy and fun to make the films thanks to the audience's enthusiastic response. Generations have changed, so it will be very interesting to see how the shammies' relationship with new viewers will develop. The first Shammies audiences are already teenagers by now, but Sockie, Mitten, Hankie and Pillow remain their mischievous selves. This is where the magic of animation lies, that the film's protagonists never grow older and wait for still more children to discover them, like Peter Pan in Neverland."
The series includes nine short films and two online episodes. Five shorts premiered in the children's program at the 2015 RIGA IFF – How Shammies Built a House, How Shammies Got Well, How Shammies Were Getting Married, How Shammies Played Hide and Seek, and How Shammies Tidied-Up.
The Shammies films will premiere on Saturday, 17 October, and this screening will also feature a series of shorts from previous years. The newest films will also be available on Sunday, 18 October, when they will be screened as part of the KIDS WEEKEND selection of animated European short films.
Shammies has received support from the Latvian National Film Centre and Latvian Television. The films were made by the Atom Art animation studio and were created by a team of well-known Latvian artists and filmmakers: director Edmunds Jansons, artist Reinis Pētersons, screenwriter Inese Zandere, composer Jēkabs Nīmanis, sound director Ģirts Bišs, head animator Mārtiņš Dūmiņš, and producer Sabīne Andersone.
We remind you that RIGA IFF is currently giving the most faithful cinemagoers the opportunity to purchase packages of 10 tickets at a good price. With this package you can secure a place at this year's festival and enjoy stories that expand the boundaries of perception in bold new forms. We invite viewers to become participants in creating this film event by purchasing tickets.
The price for the special 10-ticket package is €45. As soon as individual tickets go on sale, package holders will be able to redeem 10 tickets to any screening from the festival programme. More information about tickets is available at tickets.rigaiff.lv.
RIGA IFF is organised with the support of the State Culture Capital Foundation of Latvia, the European Commission's Creative Europe MEDIA programme, the National Film Centre and Riga City Council.
Announced KIDS WEEKEND films

How Shammies Travelled
Edmunds Jansons

How Shammies Had Breakfast
Edmunds Jansons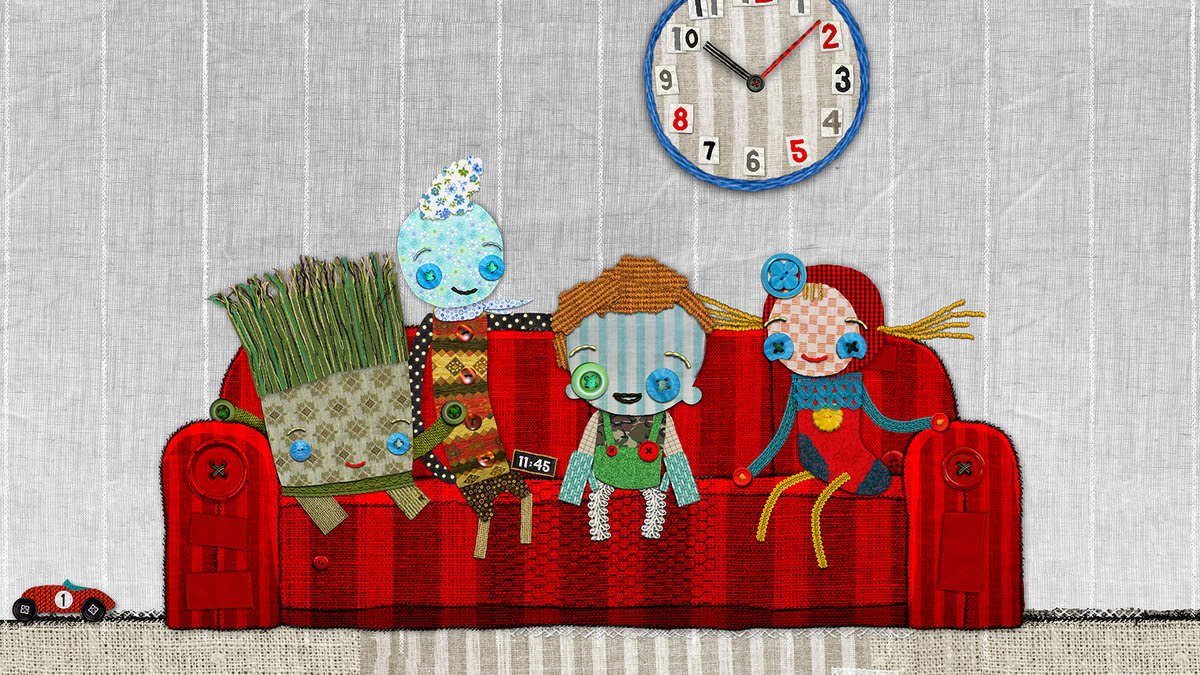 How Shammies Told Time
Edmunds Jansons

Do you follow?