WORKS IN PROGRESS TITLES REVEALED
In just a few weeks, 19 films in production or post-production, looking for sales agents or festivals for international premiers, will be presented at three Works In Progress showcases: International, Baltic Event Works in Progress and Just Film. The films include new projects from award-winning directors as well as debuts from different genres.
The projects taking part in Works in Progress will be presented on 23-24 November 2021 at Coca Cola Plaza cinema hall and the presentations can also be followed on the industry.poff.ee website.
BALTIC EVENT CO-PRODUCTION MARKET PRESENTS PROJECTS FROM AWARD-WINNING FILMMAKERS AND ESTABLISHED PRODUCERS
The official selection of the Baltic Event Co-Production Market 2021, taking place on 24-25 November proves that, despite the challenging times, filmmakers have continued to put hard work and dedication into the development of their projects.

The co-production market hosts an array of award-winning filmmakers, among them seven female directors, and established producers – a number of who have presented their projects at Industry@Tallinn &; Baltic Event before. As Industry@Tallinn &; Baltic Event's focus country this year is the United Kingdom, the UK is represented with two projects.
TV BEATS FORUM PRESENTS NEW DRAMA SERIES PROJECTS FROM THE NORDICS, CENTRAL AND EASTERN EUROPE
TV Beats Forum, the drama-series-oriented strand of Industry@Tallinn &; Baltic Event, presents various new projects that are part of the freshly launched TV Beats co-financing market and Midpoint TV Launch.
For the first time, TV Beats Forum presents eight series projects with international sales and distribution potential, primarily from Baltic Sea Countries and Scandinavia, as part of the TV Beats co-financing market. The selected project presenters will have the opportunity to organise meetings with financiers, partners and broadcasters.
CHECK THE PRELIMINARY PROGRAMME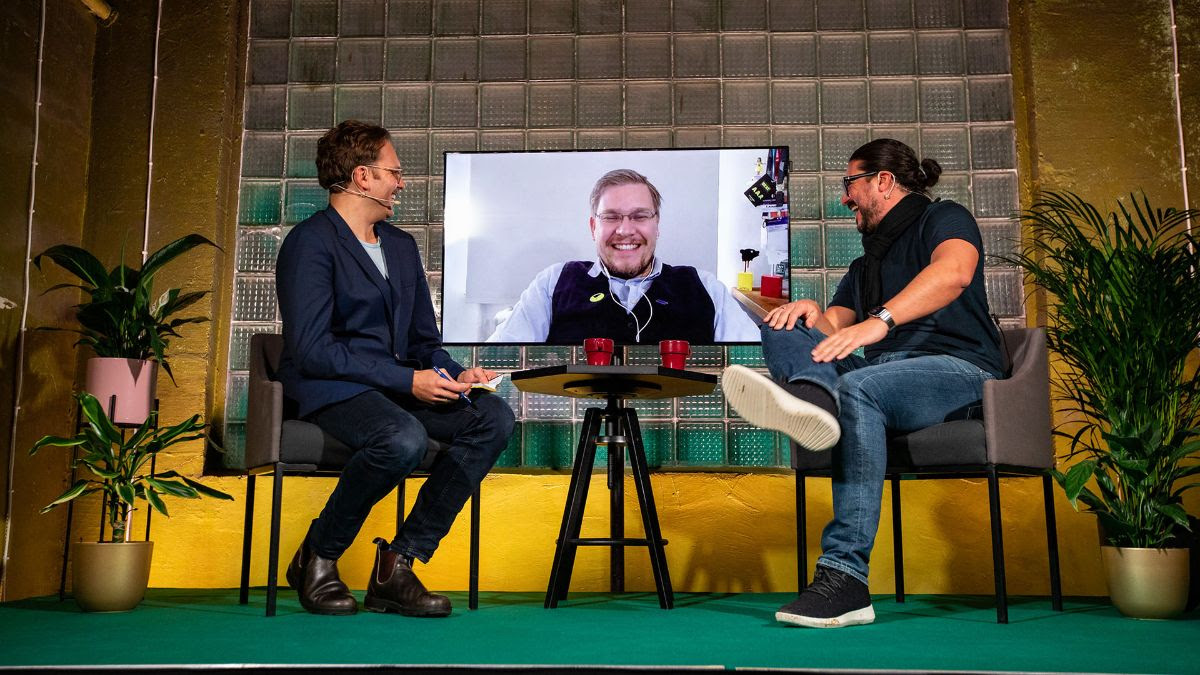 We are very excited that Industry @Tallinn & Baltic Event 2021 is taking off just in a few weeks! For this edition, we have gathered 110+ lectures, panels and workshops to the programme and will welcome more than 90 speakers sharing their expertise and insights in Tallinn and online. 

We are putting the finishing touches to our programme and we hope to share the final programme very soon. Until then you are welcome to check the preliminary schedule.
CHECK OUT THE PRELIMINARY PROGRAMME
THE 10TH EDITION OF MUSIC MEETS FILM FOCUSES ON MUSICAL PERSPECTIVE OF MEANING AND SYMBOLISM
This year it is all about anniversaries, and we are very proud that Music Meets Film, primarily intended for film scoring composers and filmmakers, marks its 10th anniversary.

The programme, taking place during 21-23 November in Tallinn and Laulasmaa and also online, takes a closer look at the "Musical Perspective of Meaning and Symbolism in Film". It welcomes director and producer Mike Newell, documentarian Andrey A. Tarkovsky and director Nina Degraeve amongst many other distinguished international experts as speakers. In addition, Music Meets Film will also launch a special award for young and talented composers.
READ MORE ABOUT MUSIC MEETS FILM PROGRAMME
EUROPEAN GENRE FORUM PRESENTS 7 NEWS VOICES FROM FANTASY AND HORROR GENRE
European Genre Forum (EGF) is about to close the 7th edition of its genre film training programme in Tallinn and introduces new voices from the fantasy and horror genres, often mixed with drama, to producers and sales agents. Seven projects from Finland, Italy, Poland, Portugal, Spain and UK will publicly pitch the genre stories to the guests of Industry@Tallinn &; Baltic Event. Among the projects developed during the year, The Last Moon has been selected to several project markets already.
TIME TO GET YOUR ACCREDITATION!
As Industry@Tallinn and Baltic Event will be celebrating its 20th edition, we gladly invite you to join our birthday celebrations during the seven-day summit in Tallinn taking place on November 19-26. Most of the masterclasses, lectures and meetings will be held at the completely renovated conference centre at Nordic Hotel Forum. The venue is equipped with mobile virus control devices, and visitors can be offered a personal wearable air purifier from Respiray. 

If for any reason you are not able to visit us in our beautiful city, you can also join most of the events and meetings online from wherever you are.
READ MORE ABOUT ACCREDITATIONS
SUPPORTERS