The full opening ceremony can be watched on our Elisa Stage platform here.
PÖFF Opening Ceremony photo gallery
---
The next film with the world premiere at the International Youth Competition is 98 Seconds Without Shadow.
The film has a very individual and creative way of storytelling. Imagine reading a 16-year-old girls mind and seeing her fantasies. That's exactly what this movie does! The narrative is guided by Genoveva's thought process and the director Juan Pablo Richter with his team gives it a visual form. By the way, on the screen we also see aliens and the girl's cosmic-romantic encounters. The story takes place in Bolivia in the mid-80s and this era really gives a pleasant retro feel in the stylistics of the film.
PÖFF Shorts full programme announced
The short film and animation festival set to take place from November 16 to 24 will screen 16 cassettes with 250 films.
Panorama
Inspired by the Black Nights Film Festival's (PÖFF) focus and what we believe is important to highlight, the Panorama tackles a broad selection of topics and filmmakers to challenge and inspire our viewers. 
This year's programme includes
a selection of this year's European Film Academy nominees

Estonian animation legend Rao Heidmets' retrospective

internationally recognised horror shorts
---
PÖFF25


DDA SPOTLIGHT AWARD 2021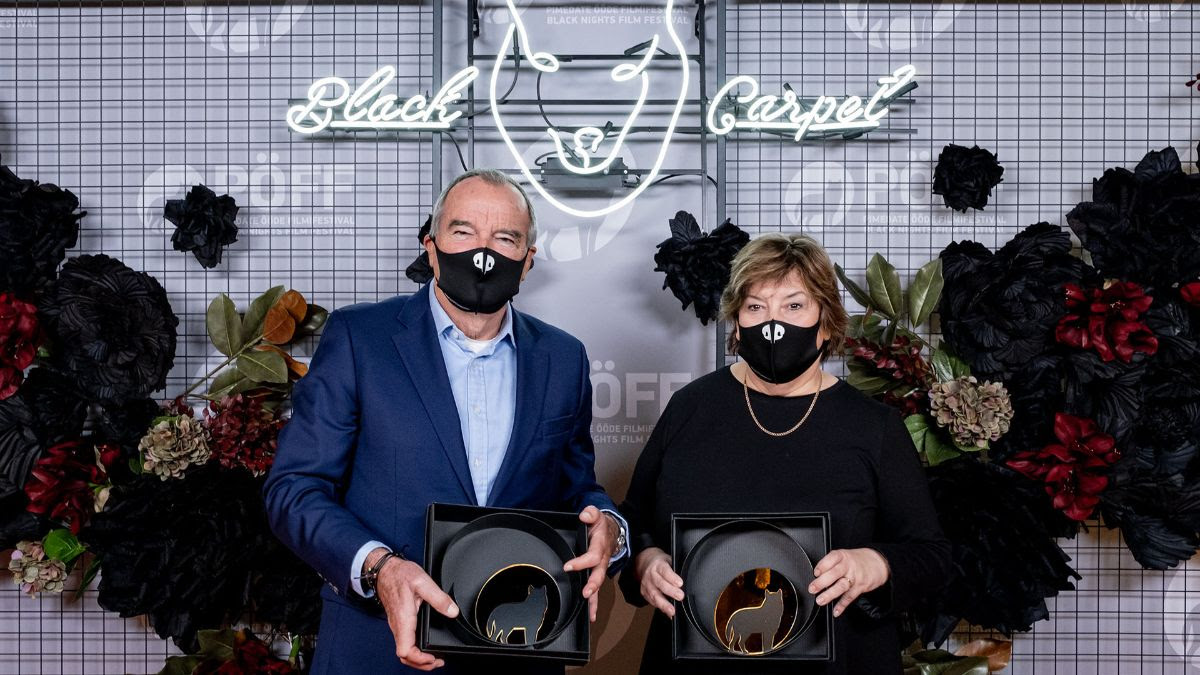 Liesl Tommy and Sebastian Meise will receive the DDA Spotlight Award at the 25th Tallinn Black Nights Film Festival
The directors of Respect and Great Freedom will each receive the second annual DDA SPOTLIGHT AWARD, which shines a light on diversity and inclusion in cinema.
Tallinn Black Nights Film Festival and DDA named filmmakers Liesl Tommy (Jessica Jones, The Walking Dead) for Respect and Sebastian Meise (Still Life, Outing) for Great Freedom as the recipients of this year's DDA SPOTLIGHT AWARD.
Tallinn Black Nights initiated the annual award in 2020 to mark DDA's 50th anniversary and celebrate the company's close ties with the festival. The Award honours artists whose most recent work contributes to showcasing diversity, inclusion and representation in the cinematic arts.
INDUSTRY@TALLINN & BALTIC EVENT


BLACK NIGHTS DISCOVERY CAMPUS
New PÖFF initiative Black Nights Discovery Campus aims to offer year-round education for film professionals
Industry@Tallinn & Baltic Event, together with the Black Nights Film Festival, will launch a new international continuing education programme Black Nights Discovery Campus that encourages young film professionals to pursue and complement their studies in filmmaking. A new banner unites the established programmes like Black Nights Stars, Music Meets Film and Black Room together with refreshed and new stands Future to Film and Young Critics.
The Black Nights Discovery Campus, taking place on 19-26 November in Tallinn at Industry@Tallinn &; Baltic Event will present new talents in different fields of film and will include live workshops and masterclasses by award-winning professionals dedicated to programme participants and wider audiences. The events will also be accessible on industry.poff.ee with accreditation and the programme will be followed by online courses by acknowledged mentors into 2022.
KINOFF


PÖFF SIDE-FESTIVAL KINOFF RETURNS
PÖFF side-festival KinoFF will take place for the third time in three cities in the prominently Russian-speaking region Ida-Virumaa in Eastern Estonia

The region is on the eastern border with Russia, thus marking the eastern border of the European Union with Russia. Ida-Virumaa is also the historic centre of the country's controversial oil shale mining industry - the central source of energy for the country.
Festival KinoFF holds special focus on Russian cinema. The programme will consist of 18 films.
INDUSTRY@TALLINN & BALTIC EVENT


FUTURE TO FILM PRESENTS NEW PROMISING FILM PROJECTS
This year's Industry@Baltic Event introduces a new programme involving Script Pool competition for film projects – presenting five projects and teams behind them and a Discovery Showcase, highlighting the six directors nominated for the European Discovery 2021 – Prix FIPRESCI for their first full-length feature film. The programme also welcomes an internationally acclaimed director, writer and producer Baltasar Kormákur at the inspirational talk.

According to Triin Tramberg, manager of Discovery Campus, the educational platform that includes Future to Film, the programme is targeted to ​emerging scriptwriters, directors and producers. "Script Pool competition provides support and coaching to the teams that are on their first feature film. The five teams, taking part this year, will have an opportunity to work together with well-known script doctors and pitching mentors in order to improve the script and maximise its production and distribution potential."